...
com_jomcomdev.zip (main framework)
com_jomdirectory.zip (jomdirectory extension)
Creating Administration Menu Links
Go to the System -> Administrator modules and insert new. Than choose Administrator Menu. From the presets, select Comdev and place it under menu position. Do the same for the
...
JomDirectory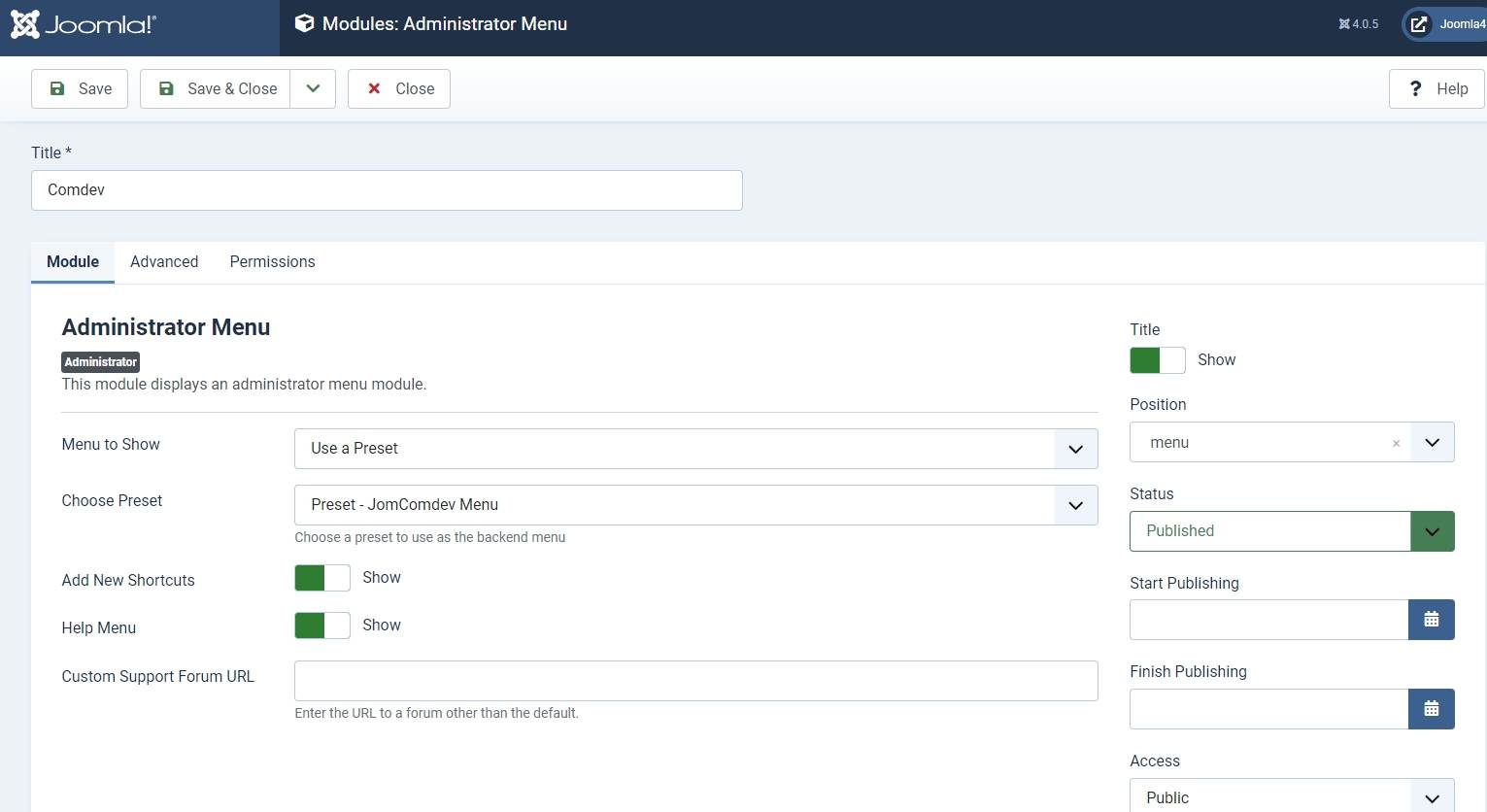 Image Modified
.htaccess file
These are step-by-step instructions. Please follow them in the order they are presented here. If a step fails, do not continue until you have solved the problem.
...